Spillers Sprinklers Inc. takes pride in providing Broward County with sprinkler installation and repairs at competitive prices. We specialize in all facets of sales and service, as well as specialty products like integrated mosquito repellent systems. Our team keeps your landscape green and pest-free! We welcome residential and commercial customers alike, and are ready with free estimates on products and services.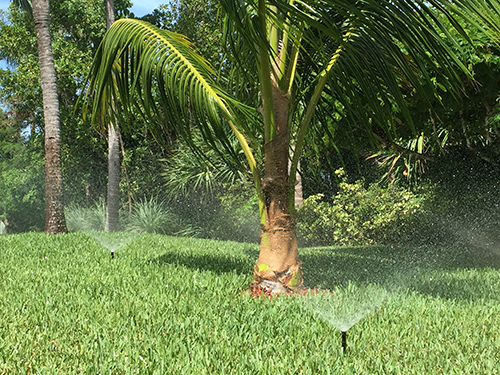 Say Goodbye to Mosquito's and Hello to Lush Greenery
A beautifully maintained lawn or landscape shows pride of ownership and responsibility for your property. Unfortunately, not everyone has the time to stand around watering the lawn or spraying against pests. At Spillers Sprinklers Inc., we understand! That why we provide high-quality, robust sprinkler systems to residential and commercial property owners. We're committed to helping you present the best lawn and landscape possible. It's why we've become the foremost authority for sprinkler system installation in Fort Lauderdale, FL! And, not only do we install a brand-name system that's befitting of your property, we also maintain and repair it for as long as you own it.
What sets us apart from other sprinkler dealers and service companies is our ability to look beyond irrigation installation in Fort Lauderdale, FL. We also offer world-class solutions for your landscape that piggyback on your sprinkler system—namely Mosquito Magician. This proven pest repellent system integrates directly with your sprinklers to prevent mosquitos and other pests from taking over your property! With decades of hands-on experience behind us and a service area that extends to all of Southeast Florida including the Keys, we're the one and only call you need to make for a lush, verdant lawn and landscape that's free of pests.
If your lawn and landscape are looking a little downtrodden or under-watered, it might be time to consider a professionally-installed irrigation system. Spillers Sprinklers Inc. is here to help. With industry-leading products and decades of expertise, we take pride in selling, installing, repairing and maintaining residential and commercial irrigation systems.
In addition, we're also your foremost authority on mosquito repellent systems and can help you explore their many benefits in tandem with a sprinkler system.
---
The Secret to a Verdant Landscape
Looking for a hassle-free way to keep your lawn looking healthy and your property free of pests? We've got answers in the form of Mosquito Magician and top-name sprinkler systems!