How Do They Work?
Sprinkler systems are the key to widespread, effective mosquito control in Fort Lauderdale, FL. They work simply and across your entire property, repelling these pests while also taking away their egg-laying habitats.
Irrigation integrated repellent systems utilize your property's sprinkler system to spread repellent. A safe repellent chemical is mixed with the water flowing to your irrigation system, then distributed via the sprinkler heads on all of the vegetation in the nearby area. As the water dries, it leaves the repellent residue behind, staving off mosquitoes and preventing them from nesting.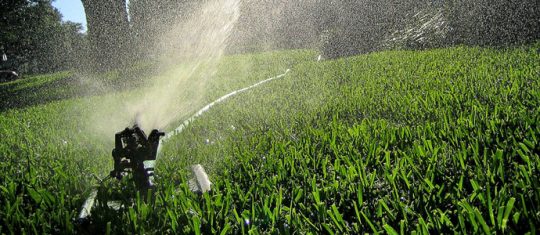 Why Use an Irrigation System?
While you might be content with lighting a few candles or spraying for mosquitoes, irrigation is the foremost solution for mosquito pest control in Fort Lauderdale, FL for a few reasons. First, you can set it and forget it! As long as your sprinklers are set to run, repellent will be distributed. Second, it's safe and widespread, saving you from having to use dangerous chemicals or spray specific areas. Finally, it's cost-effective year after year. You don't have to spend heaps of money on various repellent products.
Get Sprinkler Repair
If you need sprinkler services for your residential or commercial irrigation system, contact us today at 954-258-2998 to schedule a service appointment. We can work on any system, no matter the brand, to deliver restorative results that get everything back into top working order.