Is your landscape plagued with mosquitoes? These pests can completely ruin an outdoor atmosphere during the summer months. For homes and businesses alike, it's important to eradicate them entirely and keep them from laying eggs in the future. Spillers Sprinklers Inc. has the answer: Mosquito Magician.
Mosquito Magician is 100% safe for use in both residential and commercial areas, and won't harm people, children, pets or other wildlife. It's a leader among mosquito control systems in Fort Lauderdale, FL, designed to make mosquito problems a thing of the past for property owners!
Benefits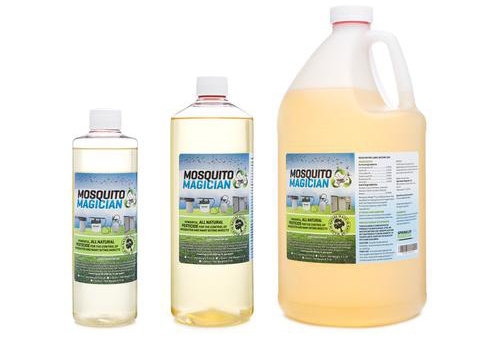 There are numerous benefits to using an irrigation-powered mosquito repellent system in Fort Lauderdale, FL:
It's proven to cover your entire property, eliminating existing mosquitoes and their eggs, while creating a barrier for future breeding.
When applied via irrigation, Mosquito Magician lasts up to 2 weeks and withstands virtually any weather.
It's an automated system that runs in tandem with your usual sprinkler schedule, meaning you can set it and forget it.
It's safe for people, pets and general wildlife, formulated to only affect mosquitoes and other insects that might be damaging your landscape.
In addition to the above benefits, Mosquito Magician is also cost-effective and viable over time, making it an ongoing solution to your annual mosquito problems.
Certified Installers
Spillers Sprinklers Inc. is proud to be a certified dealer and installer of Mosquito Magician systems and products. Whether you have an existing irrigation system or are installing one in tandem with a mosquito control system, we're available to assist you. Our team makes sure everything is connected perfectly and configured appropriately, so you can start using your system right away.
For more information about Mosquito Magician or to inquire about pricing or installation, please contact us today at 954-258-2998. We're ready to help you put an end to pest problems on your property.